Hiring our Destination Management Company services in Spain or Portugal is the best option if you want your clients to repeat the experience with you.
You will gain peace of mind because we are backed by more than 50 years of experience managing events, corporate, cultural or leisure trips... Do not hesitate, contact us and we will make individualized proposals, according to the needs of each group. Each client is unique.
We are when we are needed.
We listen and guide our clients.
We offer creative and original proposals, adapted for each client.
We are decisive, there are no problems, "yes" alternatives.
Connoisseurs of the destinations we offer.
We have agreements with the most solvent suppliers.
Services
What do you need? We hear you but we also listen to you, ready to offer you "everything". As soon as you set foot in Spain, forget to think, you will only have to Enjoy. Buses, private transfers, interpreter-guides, ticket reservations for monuments, shows or sporting events, accommodation located in the environment you decide, restaurants, excursions, …. we continue? The enjoyment is guaranteed.
Events
Do you want to celebrate your business or private event in a pleasant environment, where you have the most advanced technological means, but at the same time have time to enjoy the surroundings? Do not hesitate, tell us what you need and our team is ready for "brainstorming". We will study all the alternatives and we will propose what best suits your needs.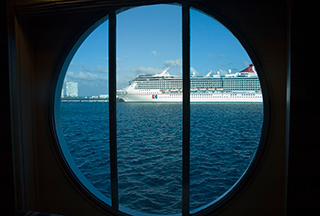 Cruises
Spain is Diversity, passion, culture... It doesn't matter which part of the country you decide to visit. We have proposals to delight you with the 5 Senses in each of them. Enjoy the smell of the sea, the taste of a good ham, the sound of water falling down a waterfall, the touch of a snake or a goat, the adrenaline of traveling in a balloon or driving a racing prototype. In short, "you are going to feel".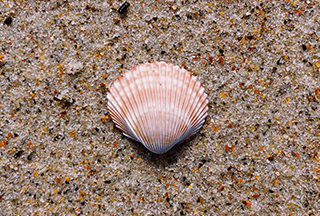 Camino Santiago
There are a thousand ways to do the "Camino": as a family, as a couple, in a group of friends, alone... The most common is to do it on foot, although you could also do it by bicycle. You can start from the geographical area that you propose but the most common routes are: the French Way from Roncesvalles or the Portuguese Way, always ending at the Cathedral of Santiago. A time that you can dedicate to meditation, to strengthening the bond of the couple, to bringing families together or simply to enjoy nature. Go at your own pace, with small or large scales. Every day you set your own goal. We help you with accommodation and luggage. Do not hesitate, if your dream is pilgrimage... this could be the trip of your life.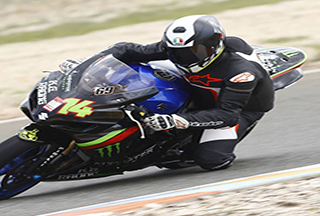 Sport
Well-managed sport is essential for a healthy life. Whether for professionals or amateurs, to have fun in a group or family or to promote competitiveness and teamwork... More and more companies are asking us for programs that combine cultural excursions with leisure time and rest but also with sports events. That is why we look for facilities in the environment that best suits your needs: sea, mountain, city. We organize team building so that you do sports without even realizing it.
And if adrenaline is your thing, why not schedule a few rides on a speed circuit? Whatever you have in mind, we will help you make it come true…
Ecotourism
Lately we hear a lot of the words oil tourism, wine tourism, ecotourism, ecological tourism or nature tourism, but what is it really?... As easy as enjoying nature or the products related to it but always with the utmost respect for the environment, trying not to damage ecosystems. Tours that combine visits to cities with other activities of this type are increasingly in demand: we can enjoy a wine or oil tasting after a visit to a winery or oil mill. You can organize a visit to a cheese factory, see how goat cheese is made or even how honey is made, or visit a lemon farm...
Contact with the animal world
The Castles of Don Quixote
earth with reminiscences
of 3 cultures.
Bathed by the Cantabrian Sea, you will enjoy spectacular landscapes.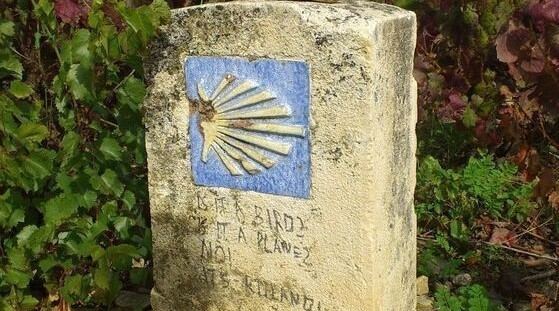 An indescribable and unforgettable experience.
Cosmopolitan city, known as the city of Gaudí.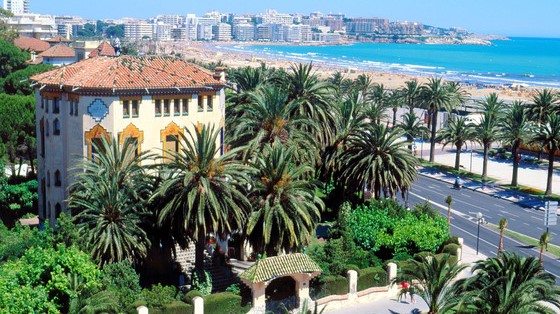 You will recreate the view with the hundreds of coves that line the Catalan coast.
Enjoy the sea and the gastronomy and don't stop getting drunk with the nightlife of Ibiza.
The country's capital offers you a world of leisure and cultural possibilities.
It invites you to relax and rest, ideal if you combine it with visits to charming places.